We inspire and encourage
you to make your journey to the work you love.
Inspired participants of the New Work Heroes Career Test
Books with concrete guidance and effective exercises
Unique method that helps you get the most out of your career potential.
How do we turn a job into the kind of work that fulfills us and really makes us happy?
That's the question the New Work Heroes ask themselves every day. Cause it's like we spend most of our lives working. But so many of us are afraid of Monday. It is time to live up to our true potential!
The basic idea is to help people discover their strengths and escape the hamster wheel. It is time to recognize your own strengths and to come into self-efficacy Let's discover your career superpowers!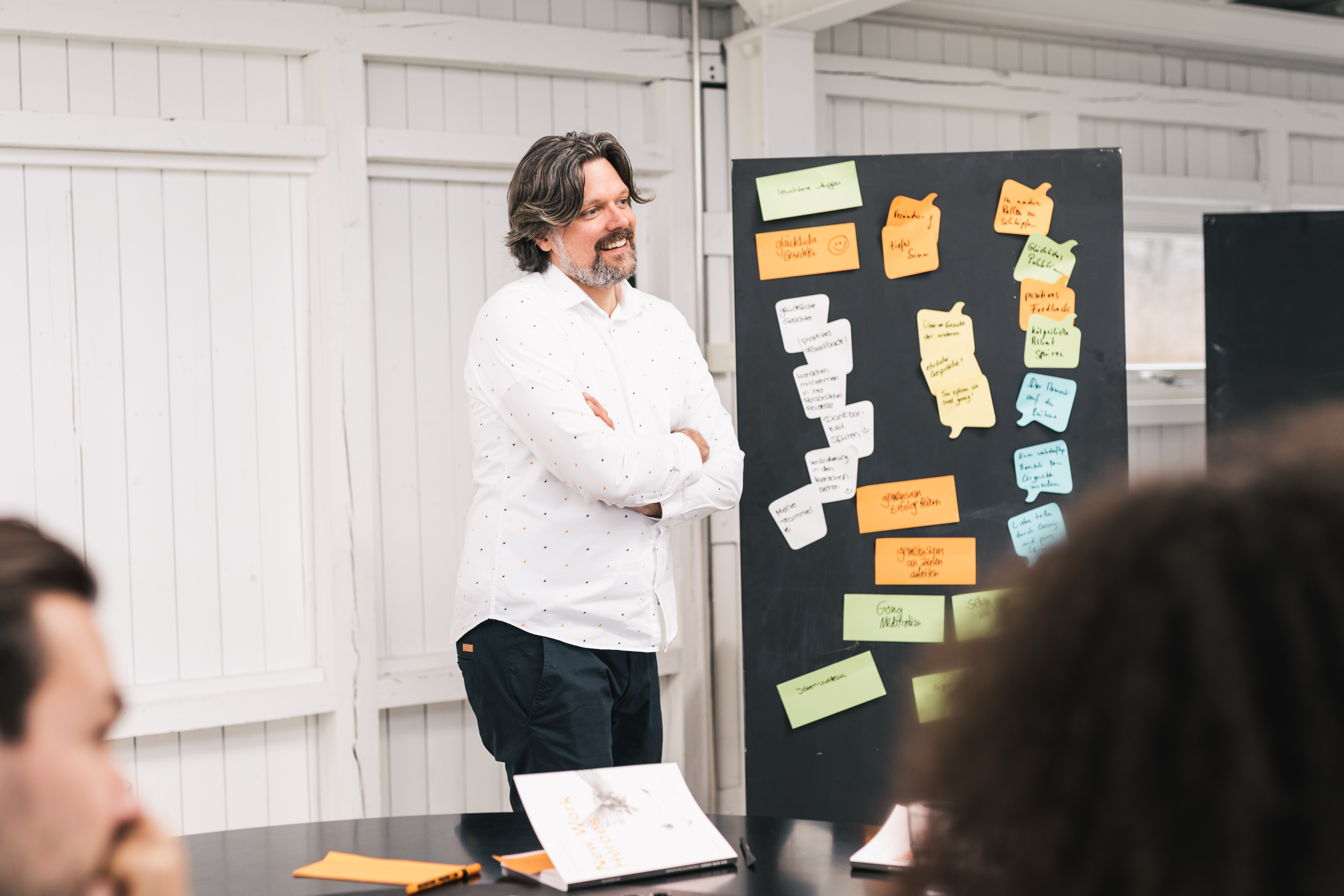 Experience the full program of the New Work Heroes on two days and take the next step.
Workbook for Career Heroes (German)
Gain access to the Career Hero Typology. Compare, evaluate and develop your career superpowers.
Start your personal Career Hero Journey. In four parts, with 12 tasks and in 90 days: this is the New Work Journal!
Three parts and 11 valuable tools to develop your business idea. Start now and make your idea volcano erupt.
You want change? Today is the best day to start!
Discovering your self-efficacy and awakening your career superpower means leading a happy and fulfilled life. And you're capable of something you never knew you could do. With the right tools, methods and a portion of courage, you'll find out. What are you waiting for?
My name is Jörn Hendrik Ast and I'm an Author, Career Coach, Facilitator, Interior Decorator, Solopreneur, Scrum Master and Managing Director of the New Work Heroes. My life goal is working on tangible methods and solutions for the workplace of the future. No wonder with my background, huh? I am interested in new forms of teamwork, a modern concept of leadership and above all how we as human beings can develop our skills and self-efficacy to be truly satisfied with our career. Glad you're here, what do you want to start with?